Do you know that your internet browser is out of date?
Your browser is out of date, and may not be compatible with our website.
Please use IE11, or download the latest version of Chrome, Firefox or Edge.
Close This Window
By closing this window you acknowledge that your experience on this website may be degraded.
Form-fit replacement for KFC 150 and KFC 200
Starting at $9,800 USD*
Overview
Specifications
Supported Aircraft
Resources
Videos
Vastly expanded functions
Full 3-axis autopilot
Automatic wing leveling corrects unusual attitudes
Coupled approaches
Roll steering
Altitude pre-select
Precise turns to capture heading or approach even in high winds
Drives flight director bars
NAV, VOR, ILS, GPS
Unparalleled ease of use
Only touchscreen autopilot available in the market
Mode annunciation so you know what the autopilot is doing
Dedicated knobs and buttons for frequently used functions
Quick and affordable upgrade
Starting at $9.800 USD*
Includes altitude pre-select
Yaw damper available separately
Includes brand new 2-year warranty on your existing servos
Reuse existing servos and wiring to minimize installation costs and reduce downtime from 3 weeks to 1 week
Standard Features
Altitude pre-select/alerter
GPS/ILS/VOR tracking and approaches
GPS Roll Steering (GPSS), VS
2-axis is standard
3-axis available with optional yaw damper
Form-fit replacement for KFC 150 and KFC 200
Computer is remote for KFC 200/250 replacements
Glove-friendly, color LCD touch screen
Dedicated controls for frequent tasks
Attitude input from approved source
Interfaces
NAV VOR/ILS/GPS sources can be interfaced via digital data bus or analog
AirData input provided through digital data bus
HSI interfaces can be digital data bus or analog using KI 525A compatible legacy interface
Full 2-year system warranty
Available Options
Yaw damper for 3-axis capability
KAP 235 replaces KA-185/285 annunciators if controller can't be in pilot's normal field of view
Specifications
6.3x1.6x11.6 in, (16.0x4.2x28.6 cm)
2.6 lbs (1.18kg)
-20°C to +55°C (-4°F to +131°F)
Operating Altitude: 35,000 ft
14 and 28 VDC systems (9-33VDC)
Power Consumption 2.4A @ 14VDC, 1.2A @ 28VDC
Certifications
TSO C-198
Environmental: RTCA/DO-160G
Software: RTCA/DO-178 Level B
KFC 150 UPGRADES:

Aerostar Aircraft Corp. PA-60-700P (Aerostar 700P)
Textron Aviation (Beechcraft) A36/A36TC/B36TC 1984 & Above
Textron Aviation (Beechcraft) B36TC, CE-511 thru CE-771, F33A CE-712 & after
Cessna 182P, 182Q, 182R, 208, 208B, 210R, T182, T210R, TU206, U206G
Mooney M20K, M20J, M20L, M20M, M20R, M20S
Socata TB10, TB20
Piper PA-32-301, PA-32-301T, PA-32R-301 (SP & HP), PA-32R-301T, PA-34-200T, PA-34-220T, PA-46-310P, PA-46-350P, PA-28-161, PA-28-181, PA-28-236, PA-28R-201, PA-28R-201T, PA-28RT-201, PA-28RT-20T
KFC 200 UPGRADES:

Piper PA-34-200T, PA-34-220T, PA-44-180
Textron Aviation (Beechcraft) A36, A36TC, B36TC,
Textron Aviation (Beechcraft) E55, E55A, 58, 58A, 95-C55, 95-55, 95-B55, D55, 95-A55, 95-B55A
Textron Aviation (Beechcraft) 58TCA, 58TC, 58P, 58PA, 58P, 58PA, 58TC, 58TCA, 58, 58A
Cessna 421C, 340A, 404, 414A
Mooney M20K, M20J
AeroCruze 230 Pilot's Guide
AeroCruze 230 AML STC Document
KFC 230 form fit upgrades now available for KFC 150 and KFC 200 autopilots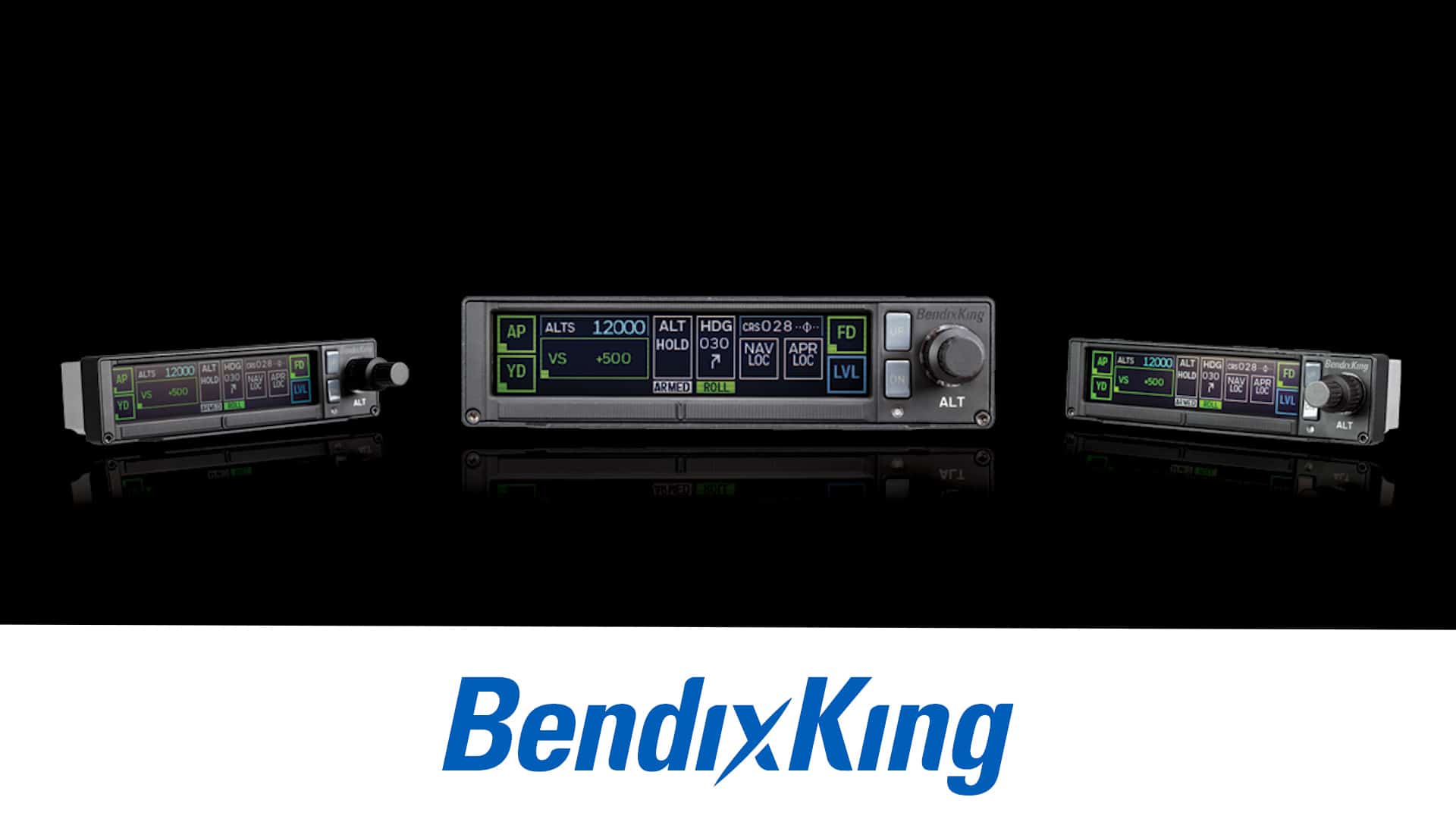 *Prices listed are manufacturer's suggested retail prices (MSRP). Actual price is determined by BendixKing's authorized dealers and may vary depending on, among other things, country, region, installation costs and any additional parts that may be required. For more complete pricing information, please contact an authorized BendixKing dealer.