Search Title
/content/bendixking/us/en/search.html
Do you know that your internet browser is out of date?
Your browser is out of date, and may not be compatible with our website.
Please use IE11, or download the latest version of Chrome, Firefox or Edge.
Close This Window
By closing this window you acknowledge that your experience on this website may be degraded.
What's it Like to Be a Race Pilot? Let's ask Joe Coraggio…
What's it Like to Be a Race Pilot? Let's ask Joe Coraggio…
Every September, the Reno Air Races becomes home to thousands of aviation fans and racers. From first-time hobbyists to seasoned racers, with pilots that span from every spectrum of the aviation industry. Many pilots participating in the Reno Air Races have expressed their passion for flying since their early ages of childhood. It is truly fascinating to see these courageous pilots do what they love most during this week-long event under the Nevada sun.
Meet Joe Coraggio, who won the title of sport class "Rookie of the Year" at this year's race.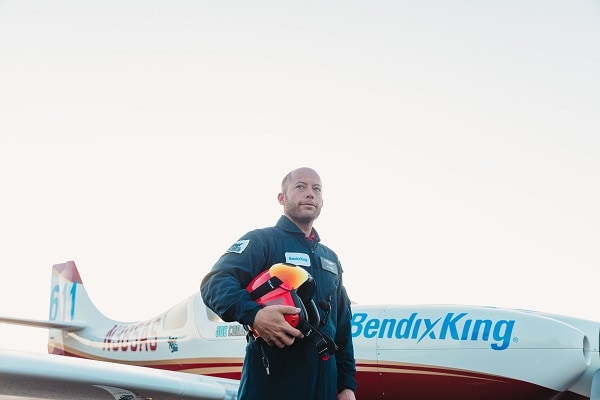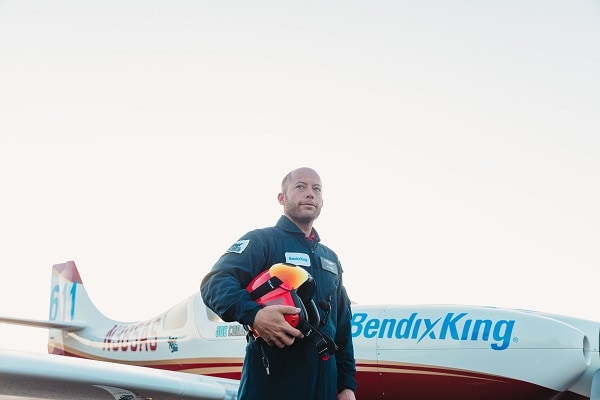 Q: Overall how was your experience at the Reno Air Races.
A: Being a rookie at the Reno Air Races has been a humbling experience. It's the world's fastest motorsport that features six racing classes. It was a heck of a blast out there on the racecourse going 300 miles an hour down at 50 feet around the pylons. Not only is speed the name of the game here at Reno, but it's also a fun group of people. We refer to them as our September family. There are people here who have had many years of racing experience, and their willingness to share was fantastic.
Q: Has racing at Reno been a goal of yours?
A: Yes, coming to Reno has been a long-term goal for me. It takes a lot of preparation to become a race pilot, and it's definitely a different type of flying than I am used to. Between preparing for the Pylon Racing Seminar (PRS), formation training, and getting the airplane ready, it can be a challenge. However, it is a good type of challenge, and it's made me even more eager to come back and post even faster speeds next year. Everybody here on my crew has been great friends of mine for a long time, and they've been working just as hard to make sure I don't have any worries other than getting in the airplane and flying.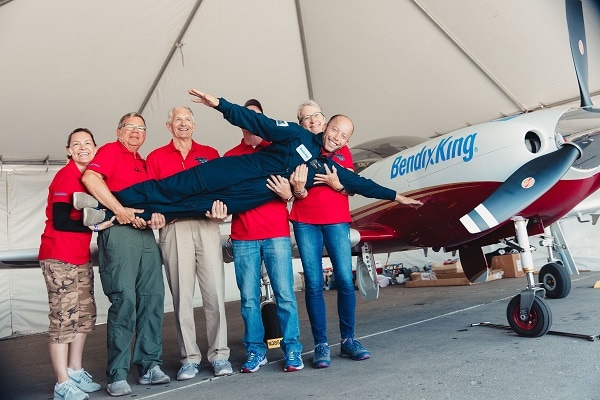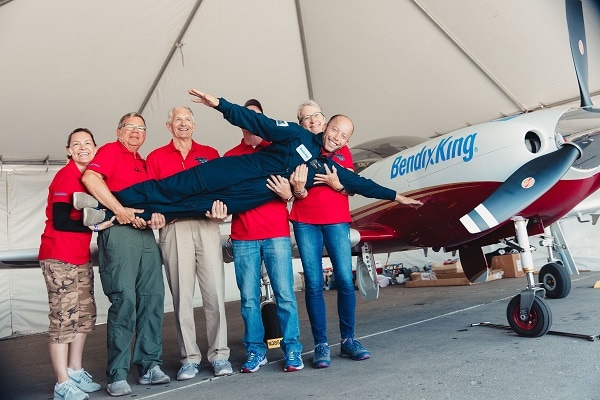 Q: How was it flying with an upgraded avionics panel?
A: The race itself went really well. We didn't have any interruptions on the course, which was great. Having my panel upgraded to the BendixKing products helped a lot. Everything was right there in front of me. I could dial in the mixture control, and engine controls, exactly how I needed. You can't fly a racecourse and push your airplane hard if you can't tell the health of the engine. So, it was a game-changer for me to have the engine instruments right in front of my face. There were a couple of places on the course I could glance down, look at a piece of data, interpreted it quickly and glanced back up in a second or less. Because of this, I found a new and closer line and landmarks. Finding those landmarks, and making sure it was the right one, made a difference.
To learn more about Joe's racing journey, please click here.
About BendixKing
BendixKing is committed to the creation of innovative, reliable, intuitive avionics for the general aviation pilot. When you choose to fly with BendixKing you can be confident that the products you depend on today will serve you well into the future. Like us on Facebook and follow us on Twitter at @BendixKing.